Pension "Guynette" is situated in the village of Fare, a few steps from one of the most beautiful beaches in Huahine. Our pension offers all the services and amenities you'll need during your stay in Huahine. Laurence will direct you to the best activities
Family Pension "Chez Guynette"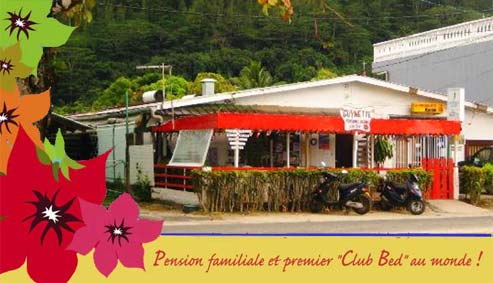 in Huahine during your stay in French Polynesia ...
The world's first "Club Bed"!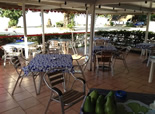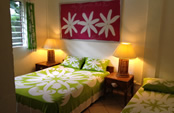 You can go shopping at the large Huahine supermarket located close to the pension. If you prefer to have breakfast on the terrace of Guynette, it's a nice way to meet the local people and to be informed about the news of the island. At noon, you can taste the famous tuna skewers a la Laurence, or her spectacular salad. As for the "Cheese burger" of Guynette, we can say that people have crossed oceans to get the chance to taste it!