Pension Guynette is in the village of Fare, facing the lagoon, close to the market and all the Huhine shops. We provide airport transfer / Guynette, 500 CFP per person (approx $6) round trip included.

CURRENCY: FYI, 1 EURO = 119.33 PSC. Click this link to make your conversions.

INTERNET: Guynette pension offers wireless internet for 500F per day (approx $6)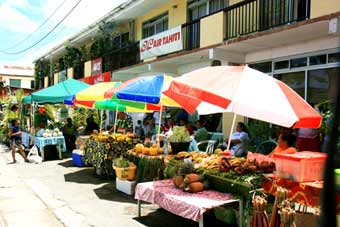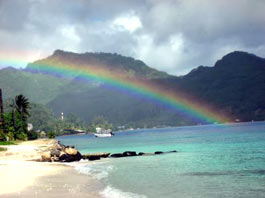 Inter-island flights are provided by Air Tahiti (+ 689) 40 86 42 42).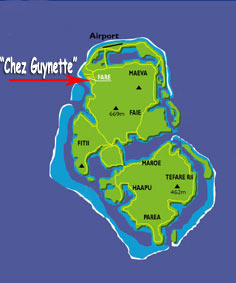 Breakfast is available on the pension's terrace from 7 am to 10 am, and lunch is available from 11.30 am until 2pm. At the other end of the building, a collective kitchen and garden is at your disposal.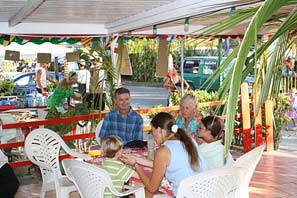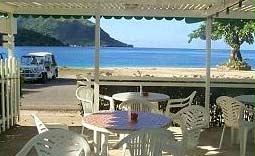 Tips:
Practical Information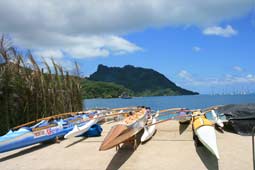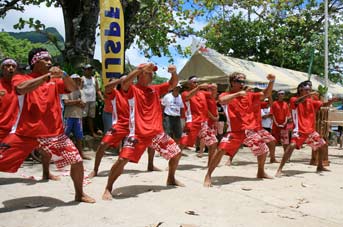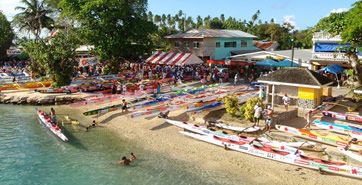 Every November in front of the terrace is the launch of the famous interisland canoe race "Hawaiki Nui" – an exciting international event not to be missed !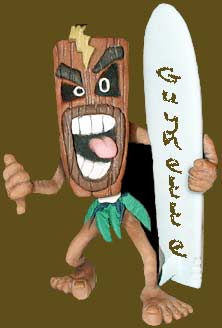 Hawaiki Nui in Huahine !